Journal Entry:
Sun Mar 3, 2013, 9:54 AM
Please consider

ing this journal if you support it; it may reach a wider audience.
Hello, everyone! Most of you probably remember last January when
my little sister Katie was hospitalized for pneumonia
and I hosted an event encouraging people to draw pictures for her. It was an overwhelming success, and Katie was thrilled when Dad showed her the pictures in the hospital.
During the project,
FARTYTREEFROG
and
Freecakebadges
were kind enough to donate 3,000 points for Katie (in total). I'm using these points to pull together this storybook project.
Details (please read all before commenting)
The Book
"The Magic of Love" is 14 pages long, including the cover, and I'll commission 17 illustrations for it. The characters are some of Katie's favorite (human) OCs. If you'd like to read the paragraphs that describe your illustration, you may ask me for them at any point in time.
Theme: Love is the most powerful form of magic.
Final Product
Since this is a community initiative, I'll show everyone the result.
The final illustrated book will be posted as a PDF for everyone to read!

In the PDF, there will be a clear link to each deviation. (Either the pictures themselves will each be a link, or if I'm too technically inept, I'll caption the pictures with their titles and make links in the captions or Artist's Description. So come up with an awesome title for your piece, just in case!) I'll also make a copy for Katie.
I will not use your picture in any other way.
Donating Points
If you'd like to help, feel free to
donate points
(please mention that it's for Katie). It will help make sure that I can commission enough people to hopefully finish the project by her birthday.
Current total: 3455

Excuse me while I go roll around in my happy tears.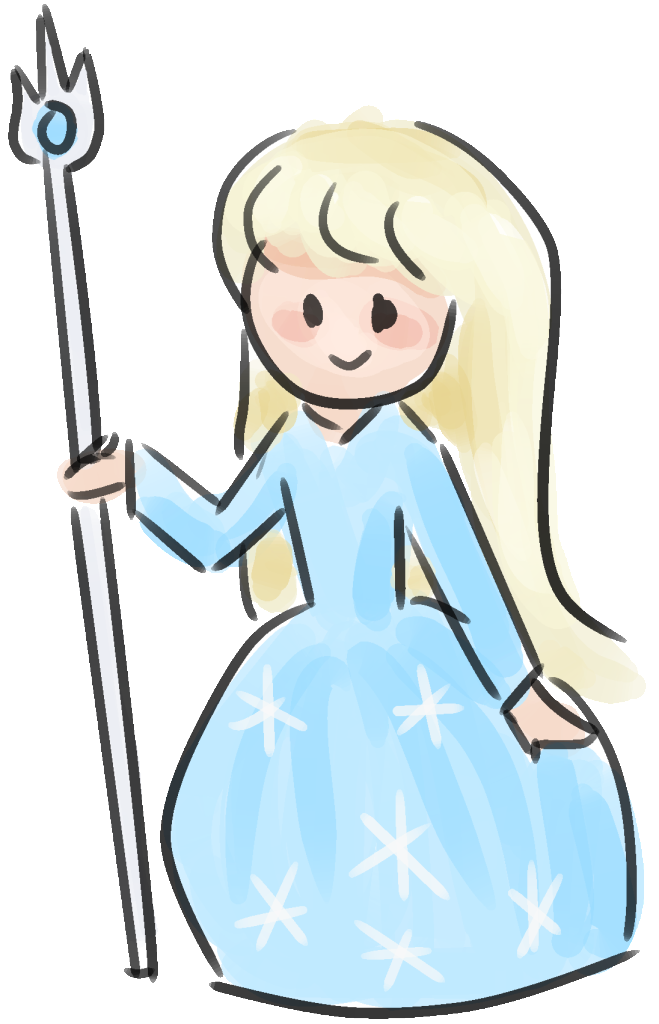 Pictures from "Draw for a Child" last January
The Pictures
Each picture has a number in front of it; you can use the numbers to tell me which one(s) you'd like to draw.

= Nobody has been commissioned to draw this picture yet. (It's up for grabs.)

= Somebody is working on this picture.

= This picture is posted!
Sky: Sunny with very little or no clouds, about noon
Surroundings: A warm, hilly, grassy area; any trees are deciduous (i.e., leafy and not needly)

Pictures without Backgrounds (6)

0.

Christy grins devilishly and elbows Amirra, who blushes and places her hands over her mouth in surprise. Princess Rose and George may or may not be visible in the background, laughing and probably holding hands.
Taken by spyu98
fav.me/d5xql03
1.

(p. 2) Waist-up shot of the bandit, annoyed with a
very
cranky expression
Taken by pineapplehunter
fav.me/d5xfb6g
2.

(p. 4) Princess Rose is pleading with George, and she looks like she might cry. George looks at her and doesn't seem to understand. He is dazed and holds her crown in his hand.
Taken by EvranaWolfsong
3.

(p. 5) Bust shot of Amirra and Princess Rose. Amirra looks victoriously off to the side; she has just had an idea for solving a problem. Princess Rose, who has just stopped crying, looks hopeful.
Taken by CanisLupusDingo
canislupusdingo.deviantart.com…
4.

(p. 10) Bust or head-and-shoulders shot of Amirra. She looks startled: she has just come up with a good idea for helping Princess Rose.
Taken by Rbananas
fav.me/d5y9e9n
5.

(p. 11) Approx. waist-up shot of Christy holding Doll. (Doll may or may not be visible in the picture.) Christy wears an expression that says "Seriously?" since she can't believe that her friends haven't thought of something.
Taken by EliDir
6.

(p. 11) Princess Rose joyfully hugs Christy (possibly lifting her off of her feet). Christy, holding Doll, grins.
Taken by Rbananas
fav.me/d5y6j89
Pictures with Basic Backgrounds/Effects (8)
7.

(p. 1) Princess Rose and George run in the hills; George is holding Princess Rose's crown up high in the air and Princess Rose is trying to get it back. Both are laughing.
Taken by lythre114
8.

(p. 2) In a valley: The bandit yells at Princess Rose and George. George is silent, and he holds Princess Rose's crown in one hand. Princess Rose looks angry because she thinks the bandit is being unreasonable.
Taken by misayuu
fav.me/d5y4tps
9.

(p. 5) On a hilltop: Princess Rose is trying to speak while crying and catching her breath, so as you can imagine, it isn't going well. Amirra, concerned, is gently encouraging her to explain why she is so upset.
Taken by Chinquary
10.

(p. 6) Alan's room (plain wall or basic furniture background): Princess Rose and Amirra have just come in the room, out of breath. Alan looks concerned; he can tell that they have a problem.
Taken by BenevolentRose
fav.me/d5y0ijd
11.

(p. 7) Alan's room (plain wall or basic furniture background): Princess Rose and Alan kneel on the floor across from each other with an open book between them. Alan is explaining something important to her. Amirra listens; she may or may not be in the picture.
Taken by lythre114
12.

(p. 9) Alan lies on the floor of his room, exhausted. Amirra brings a blanket to spread over him. She can be spreading it or holding it in the picture; it doesn't matter. She and Princess Rose look worried because they still can't solve their problem.
Taken by lythre114
13.

(p. 10) Princess Rose and Amirra sit on the front steps of their house. (It's a simple house; you may draw it however you like.) Princess Rose is red-faced and ready to cry. Amirra looks sad too; she doesn't know how to help Princess Rose.
Claim rescinded
14.

(p. 12) In a valley: Princess Rose kisses George (Disney style, nothing gross). Amirra may or may not be visible, smiling in the background. This is the most romantic part of the story (and therefore Katie's favorite part), so feel free to play up the atmosphere!
Taken by EliDir
Pictures with Harder Background/Effects (3)
15.

(p. 3) In a valley: The bandit does a dramatic magic spell in which dark clouds gather and green light is involved. (You can invent the rest. Have fun!) The spell is to make George stop loving Princess Rose. The bandit wears an evil, delighted grin, while Princess Rose and George watch, afraid. George is holding Princess Rose's crown at the time.
Taken by Pheoniic
16.

(p. 4) On top of a hill: Amirra is practicing a magical spell involving pretty colors of light. (It would be visible to passersby.) The details are up to you! Princess Rose, very upset, runs up from behind to talk to her. (This picture is horizontally wide... I need it for the bottom of a page.)
Taken by pineapplehunter
fav.me/d5xvkm0
17.

(p. 8) Alan's room (plain wall or basic furniture background): Alan does a magic spell that will tell him something important about Princess Rose. (You may invent the shiny details. Have fun!) Alan and Princess Rose are kneeling across from each other, and there is an open book between them for Alan's reference. Amirra watches. This will be a full 8.5x11 page!
Taken by babygpanda
fav.me/d5y9ym1
How to Join
Comment or note me to let me know (a) that you're interested, (b) which picture(s) you'd like to draw,* and (c) what your commission prices are. (A link to them is fine.) If I believe that the price is reasonable and affordable for me, I will officially commission you to draw your desired picture(s). I'll pay you once you're done, but if you are uncomfortable with this, I would be willing to pay a percentage up front.
For your sake and mine, let's say that one person can sign up for up to 3 pictures.
*I'll double-check with you to affirm that you didn't accidentally pick the wrong one.
If it helps, this is what I can pay on average.

80

per backgroundless picture (the first category)

165

per picture with easy background (the second category)

400

per picture with complex background (the third category)
If I have points left over, I'll commission even more art for Katie! If I run out of points, I will attempt to draw the remaining pictures by myself in time for Katie's birthday.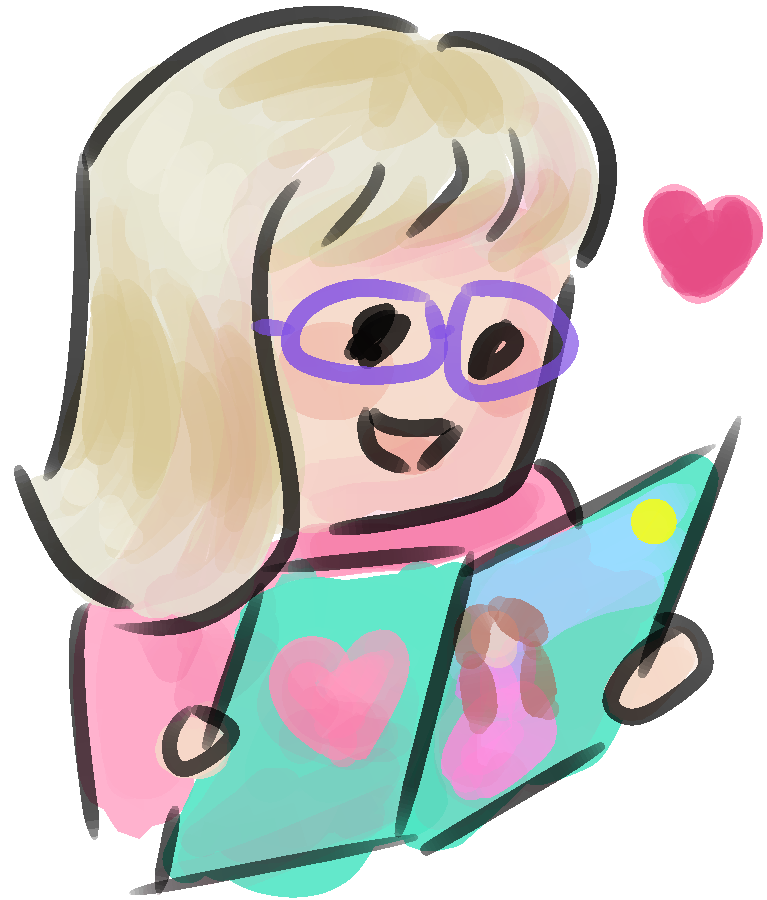 If everyone finishes their pictures in 2 weeks (by March 16th), the book will be ready in time for Katie's birthday!

Project: Commissioning 17 illustrations for a book for a child
Illustrations: Humans, occasional magic
Goal: To make a little girl smile
It's about time I was able to get this posted! I'll try to be online as often as possible to contact everyone.

Thank you.
Edit: All slots are taken!
However, I'm going to have some extra points, so please comment with your commission info if you're interested in taking a commission from me. I'll probably ask for these same characters.